Who Will Feed The Kids This Weekend?
Blessings in a Backpack - Rancho Cordova Will!
Research shows that healthy, well-nourished children learn better,

are more likely to attend school, and are able to take advantage of educational opportunities.
REGISTER HERE FOR TOYS/GROCERIES!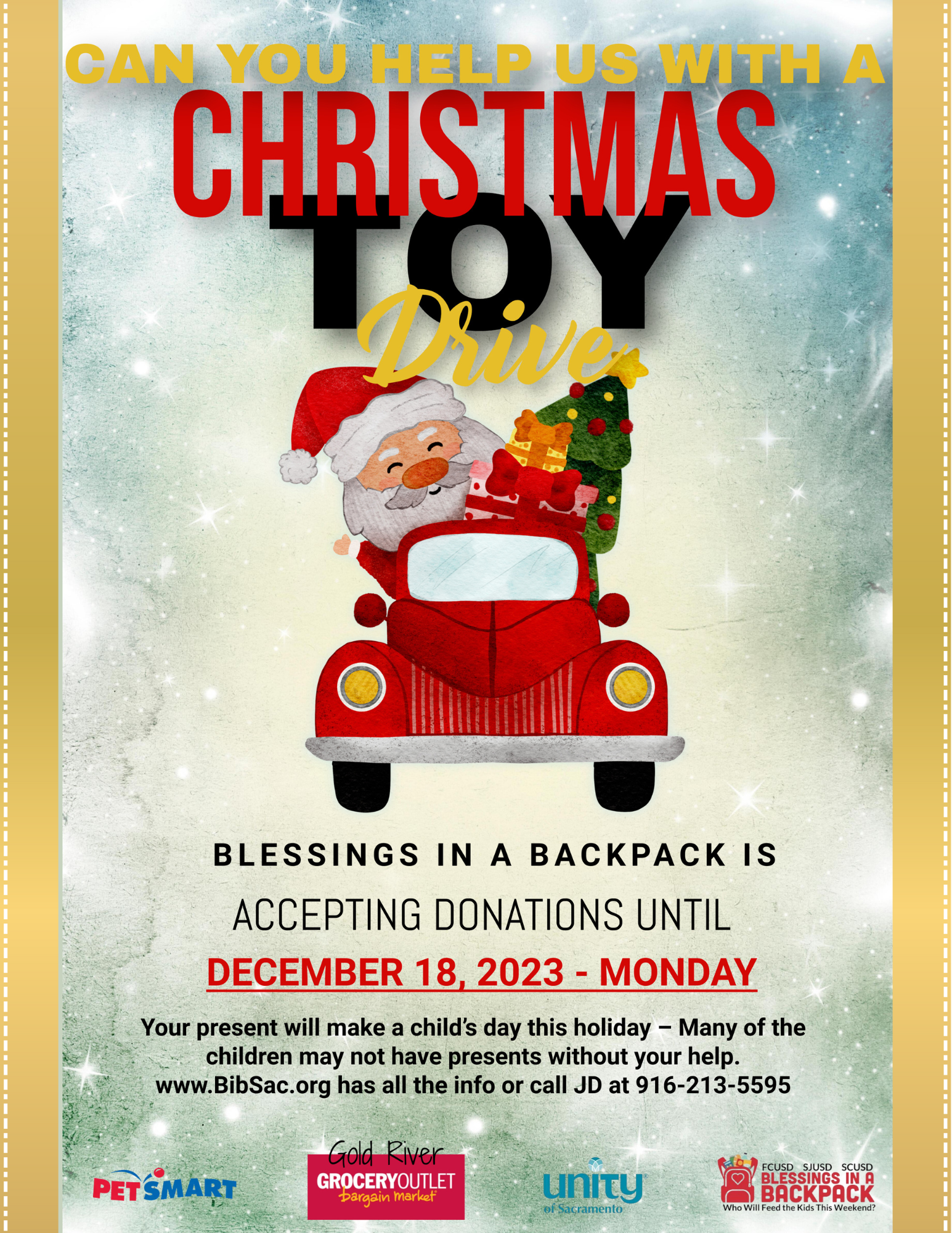 We're excited to host our 4th Toy & Grocery Giveaway, December 23rd at Unity Of Sacramento. You MUST preregister for this event, and that information can all be found HERE.

BIAB hosted our 1st Toy & Grocery Giveaway during Covid when we received an abundance of toy donations, and we saw this as the best avenue to distribute them, and it has grown into a much larger event. Our goal this year is to help 200 families, and with our community's help we will hit our goal of 200 families which will put big smiles on little faces, That's what it's all about!
Check out the volunteer link for opportunities to come and help.
NO calls will be returned regarding receiving toys and groceries. If you have questions, please email JD@BibSac.org

The cost of EVERYTHING continues to climb which, in turn, means our food costs continue to rise. We are providing for over 650 children now and can use your help more than ever. We understand that money is tight for EVERYONE, so maybe you can host a food drive where you work, pray or play for us. Feel free to focus on one item from our menu and host a single item drive, e.g. Mac & Cheese Drive.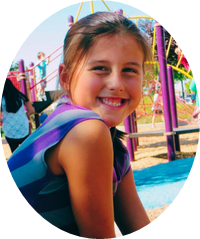 About Us

We started our program, out of our living room, in April 2014 sending weekend food home for 30 students at Cordova Villa elementary school.
Currently, we are sending food for over 650 students from 13 different schools.
Our primary focus initially was the schools in Rancho Cordova, but we have added 1 school in the SJUSD, and 1 school in the SCUSD to our 8 schools in the FCUSD.
Our goal is to continue adding schools that have students who can use our weekend food.


Get Involved
Our program works because of your help and honestly, without your help we would not be able to do what we do.

Local businesses, small and large have been very generous with their time, donations and holding food drives for us. This is a great team builder for you and yur employees! Contact JD at JD@BibSac.org.
We need volunteers every other Tuesday, for a few hours in the morning. This is the day we get food ready for our schools to pick up their food. There are times we need help loading and then organizing food donations.
Our yearly charity golf tournament, in June, is another opportunity for volunteers. December we will hold our Toy & Grocery Giveaway and there will be lots of opportunities to help. Follow this link to our volunteer opportunities.
If you are a high school student looking to fill your requirements for community service, check out our Mission Ambassador Programs. This program is for anyone but provides high school and college students with excellent opportunities to fulfill volunteer hours and service opportuunities.
Donate
We are 100% responsible for raising the funds required to run our program. We do this via donations, grant writing, fund/food drives and our charity golf tournament. Every penny donated goes to help us send food home each Friday.
The cost to feed one child for the school year is $130. That breaks down to $3.42 per child, per weekend and with us sending food for 650 students, it totals to $2,200 each weekend.
Sadly, as costs keep going up, I only see our food bill growing and growing.