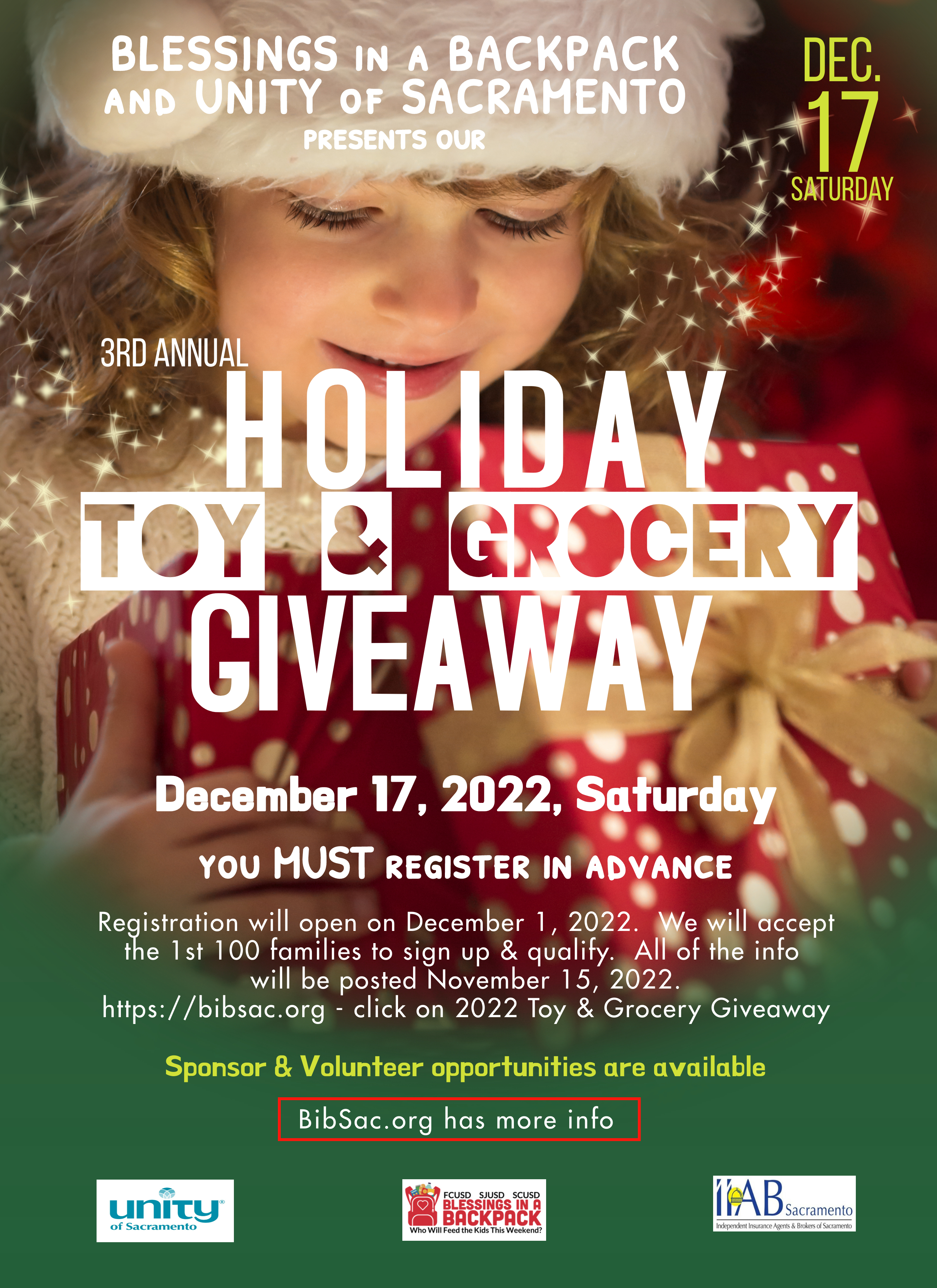 Pulling off this feat would not be possible if not for our volunteers. We are signing up volunteers to help pack the grocery boxes, sort toys and to help the day of the event. The info for each event is below. Please use the form below to sign up. We sure do appreciate you!
Pack Grocery Boxes - Dec. 14 or 15, 2022. TBD (soon)
This will entail, sorting, getting the food ready and then packing 100 boxes. We will need to assemble the boxes and taped then closed when packed. This should take 3-4 hours if we have plenty of help.
Sorting Toys - Dec. 15 & Dec. 16, 2022, 5pm - 9pm. We hope to have enough volunteers packing grocery boxes that we'll be done early and get a jump on the toys. Depending on the volunteers we get then and Dec. 15th will determine if we need Dec. 16th.
Toy & Grocery Giveaway - Saturday, Dec. 17, 2022 (Time to TBD) more info to come on this opportunity, soon.